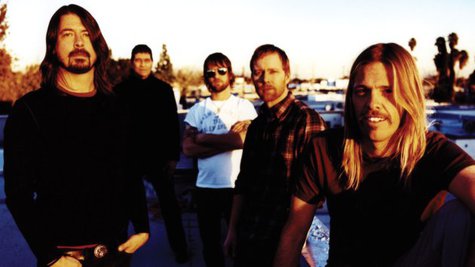 Guitarist Chris Shiflett says that Foo Fighters are getting ready to hit the studio to record their follow-up to 2011's Grammy-winning album, Wasting Light .
"We haven't officially started [the record], but we're getting underway soon," he tells Australia's FasterLouder . "I can't go into too much detail, but…I'm excited about it."
Shiflett adds that frontman Dave Grohl has been putting together "some good ideas" for the upcoming album, and that fans can expect the tracks to be recorded in a unique way.
"Dave's got a bunch of new songs and the way that we're gonna make the new record -- like, the approach for it -- is gonna be pretty f**king fun…and different," Shiflett reveals. "I feel like Dave's always looking for ways -- when we go to make records and we tour -- to keep things exciting and keep things inspired and fun."
Copyright 2013 ABC News Radio