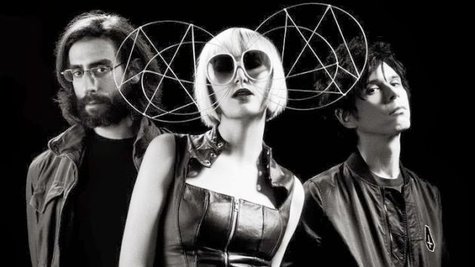 If you've ever sung along to Yeah Yeah Yeahs in your car, here's your chance to see just how good you are. The group has just launched the #SingYYYourHeartOut contest, where you can compete to win a "very special prize" selected by the band.
To enter the drawing, you'll need to record a video of your performance of Yeah Yeah Yeahs' current single, " Despair ," and upload it to YouTube or Vine. You'll then need to tweet out a link to the clip with the hashtag #SingYYYourHeartOut before August 9. After that, the band will post your video to their website for fan voting, which begins on Wednesday. The top 10 videos with the most votes will become the finalists for the grand prize, which has yet to be revealed.
"This is not about how perfect you sound or cute you look, this is about singing what's in your heart and having a good time doing it," says frontwoman Karen O in statement. "Anyone who has the balls to put it out there is good in my book, haters be damned. This song is for you!"
Check out the particulars at Promos.Interscope.com/Sing-YYYour-Heart-Out .
Copyright 2013 ABC News Radio