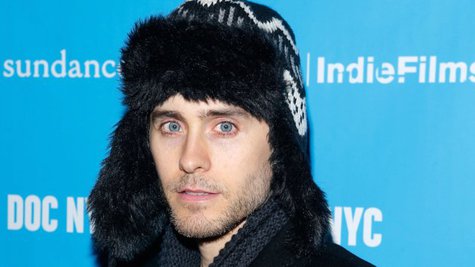 Jared Leto is a well-known actor and lead singer of 30 Seconds to Mars , but had things gone differently for him when he was younger, he might have chosen a much less productive path. In a feature written for UK magazine's The Big Issue , the 41-year-old penned a letter to his younger self in which he contemplates what he felt his choices were at the tender age of 16.
"I didn't know I was going to be an actor," he writes. "I thought I might be an artist or a painter. Or maybe a drug dealer. It's just fortunate that I chose one over the other."
Leto added that his 16-year-old self "had a pretty tough exterior" and that if he met that kid today, he would have to pay close attention to his belongings. "If I met the teenage Jared now the first thing I'd notice would probably be that my wallet was missing," he explains. "I was in trouble quite a bit with the authorities, any person who made rules or the law."
In addition, Leto offered some words of wisdom to his teenage self, noting that the hard lessons he had to learn helped shape him into the successful man he is today.
"I'd like to go back and reassure my younger self that things will be okay and he should remember how much our choices impact on our lives and how much responsibility we have for our own lives," he writes. "And how much hard work pays off. I'd tell him to hang on tight, and listen, and to bet on himself."
Copyright 2013 ABC News Radio