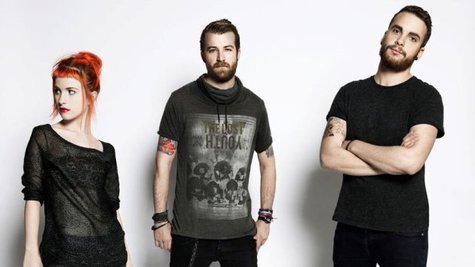 Ticket scalpers beware: Paramore has recently announced on their website that they will be adopting a new ticket system for their upcoming fall tour. The new system will allow fans to purchase only six tickets at a time, and the seats closest to the stage at each venue will be available only via paperless tickets which must be picked up at the venue with a photo ID.
Frontwoman Hayley Williams tells ABC News Radio that the band hopes this new policy will keep tickets out of scalpers' hands and will make sure that fans get to see the band's upcoming shows for the right price.
"What has been really frustrating is seeing scalpers get the tickets and it's a little heartbreaking because we have tried so hard to do everything in our power to make it not that way," she notes. "Basically, this is our first foray into combating the people that are selling the tickets that really have nothing to do with Paramore, they just want to make an extra dollar."
Williams adds that the group decided to take action after recently hearing about fans paying large amounts of money for tickets from scalpers. "A lot of people that we would see outside the show or at meet-and-greet, those people would tell us, 'My friend couldn't get a [ticket to the] show but they found one outside for like 300 bucks so now they're gonna be here tonight,'" she says. "That is the worst thing that I could ever hear at one of our shows because it's so much about family to us…that feeling that everyone's in it together, and I don't like feeling like someone's getting screwed."
Paramore's fall tour kicks off on October 15 at the KeyArena in Seattle, WA. Metric and Hellogoodbye will support the group on select dates. Visit Paramore.net for the full itinerary.
Copyright 2013 ABC News Radio