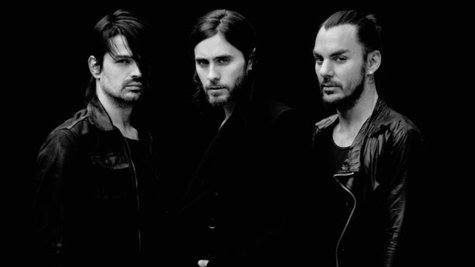 30 Seconds to Mars is offering you the opportunity to be in their next music video, provided that you're willing to get covered in ink. The band recently posted a message on their website that they're looking for fans to get the lyrics from their current single, "Do or Die," tattooed on their bodies so they can feature them in the upcoming lyric video for the track.
In order to be included in the band's video, you'll need to make a video which features close-ups of your skin before, during and after you get the track's lyrics tattooed somewhere on your body. After that, you'll need to post the video to YouTube and email the band at MarsDoOrDie@gmail.com with a link to the clip. In addition, you'll have to submit a release form signed by both you and the tattoo artist.
Submissions for the video are open from now until Monday, July 29. Check out the particulars at ThirtySecondsToMars.com .
Copyright 2013 ABC News Radio