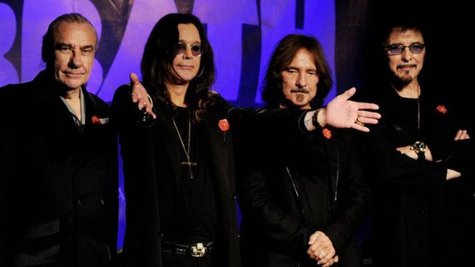 Even though drummer Bill Ward chose not to participate in Black Sabbath 's recent reunion due to a contract squabble, he's not an outcast, according to singer Ozzy Osbourne .
"Bill had some discrepancy about something or other, but we'd love to have him back and work something out," Osbourne said in a recent teleconference . "I wish him no harm. I still love him a lot. We all do."
Osbourne adds that Sabbath decided to move forward and record the album 13 with drummer Brad Wilk because "we felt if we pull the plug on this one, people would have gone, 'Oh, it's never going to happen.'"
As for Sabbath's long-term plans, Osbourne is not making any promises or predictions.
"It's taken us 35 years to get to this point; let's see how we get on with this," he says. "I'm up for it if the guys are up for it and we got the goods ... And I'm hopeful -- I'm not saying I will, and I'm not saying I won't."
Copyright 2013 ABC News Radio