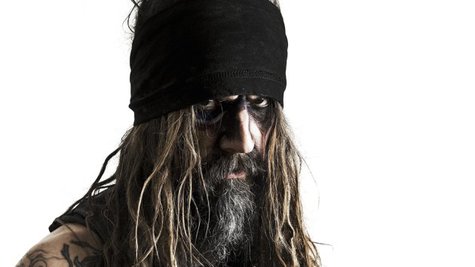 Rob Zombie will be recording two of his upcoming concerts for his first-ever live DVD . The singer says he'll have a film crew documenting his headlining sets on the Rockstar Mayhem Festival on Saturday at the Cynthia Woods Mitchell Pavilion in The Woodlands, Texas, and on Sunday at the Gexa Energy Pavilion in Dallas.
"Come to the Houston and Dallas shows in your best Zombie gear and we will get you in the movie," says Zombie in a statement. "Remember the crazier you are…the more screen time you will get!"
In other Zombie news, the singer recently revealed that he'll be performing at his upcoming Halloween-themed event in Los Angeles, Great American Nightmare . The spectacle will feature three fully-immersive haunted house attractions based on Zombie's films, as well as 15 nights of concerts including sets by Andrew WK , The Used and Goldfinger , among others.
The Great American Nightmare will be held every Thursday through Sunday from October 10 through November 2 at the Fairplex FEARplex just outside of Los Angeles in Pomona, California.
Copyright 2013 ABC News Radio