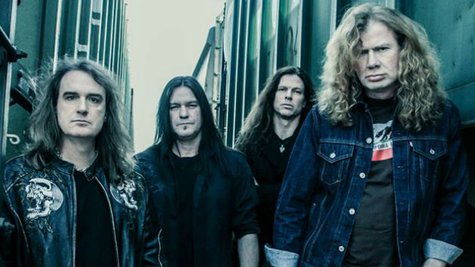 Megadeth 's upcoming album, Super Collider , won't hit stores until Tuesday, but fans can hear a little preview of the release now. The band has just posted a stream of "The Blackest Crow," a new cut from the album, on RollingStone.com .
Frontman Dave Mustaine tells Rolling Stone that while "The Blackest Crow" was originally inspired by his mother-in-law's battle with Alzheimer's disease, it was "altered to be more about a tragic loss and the depression that follows."
Mustaine notes that he tried to get country stars Willie Nelson and Miranda Lambert to contribute the track, but both stars weren't able to make it happen. "Although [Lambert] declined, her manager was polite enough to reportedly say she didn't feel she could make the song better," he reveals. "I was very flattered."
Copyright 2013 ABC News Radio