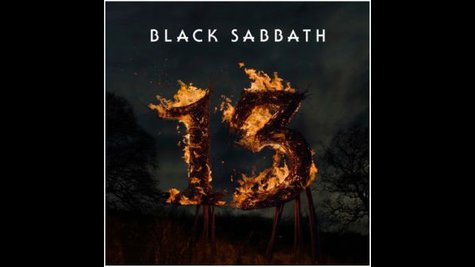 Black Sabbath 's long-awaited studio album 13 arrives in stores on Tuesday and to celebrate the occasion, the band will be taking part in a special live event that will stream online on YouTube and Google+ . The Black Sabbath Town Hall, which begins at 7 p.m. ET, will feature singer Ozzy Osbourne and bassist Geezer Butler speaking in person from New York City, while guitarist Tony Iommi will participate via satellite from Birmingham, England.
In additional, Rage Against the Machine 's Brad Wilk , who played drums on 13 , and Ozzy's son Jack Osbourne will be beamed in via Google+ Hangout from Los Angeles. Comedian Jim Norton will serve as the event's host.
13 is Black Sabbath first full-length studio effort featuring Ozzy since 1978's Never Say Die . The record finds the band revisiting its epic heavy-metal sound while bringing it into the 21st century. Produced by Grammy-winning studio whiz Rick Rubin , 13 contains eight songs, five of which exceed eight minutes in length. A deluxe version also is available with three extra tracks.
In other news, Black Sabbath will not be appearing on NBC's Late Night with Jimmy Fallon on Monday evening as had been previously reported.
Copyright 2013 ABC News Radio