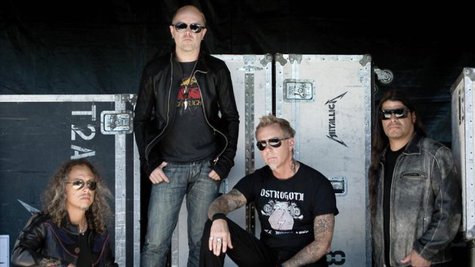 It appears that Metallica had a good reason for moving their Orion Music + More festival from Atlantic City, New Jersey, to its new home at Belle Isle Park in Detroit. Frontman James Hetfield says the guys decided to change locations because the band didn't think Atlantic City hotels were very nice to their fans.
"I thought Atlantic City was going to be a lot better than it was," he tells Rolling Stone . "There was some gouging going on in hotels, ripping people off, crap like that. We're trying to make this affordable for people, so that wasn't a great thing."
Despite the fact that the band lost money on the inaugural edition of the event, Hetfield notes that he's not concerned about the festival's finances as much as the happiness of their fans. "At the end of the day, it's not about us making money," he explains. "It's really about creating some kind of mark in history, and after, eight, 10 years, if this thing starts breaking even, then that will put a little more of a smile on our faces and it won't be as much of a personal investment."
Copyright 2013 ABC News Radio