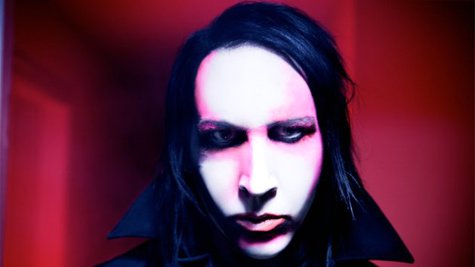 Marilyn Manson gave a unique tribute to Michael Jackson 's teenage daughter, Paris Jackson , at his concert at the Gibson Amphitheatre at Universal City Walk in Los Angeles on Thursday. According to Billboard , the singer dedicated his single "Disposable Teens" to Jackson and then simulated "a suicide attempt by dragging a meat cleaver across his forearm."
The incident occurred the same day that Manson extended Jackson a standing invitation to his shows, following numerous unconfirmed reports that Jackson's alleged suicide attempt was triggered by her being denied the opportunity to attend the singer's Gibson Amphitheatre concert. TMZ previously reported that Manson offered this message to Jackson several hours before the Los Angeles show: "I hope you feel better. You will be on my guest list anytime you want."
Manson is currently trekking across North America on his Masters of Madness co-headlining tour with Alice Cooper .
Copyright 2013 ABC News Radio