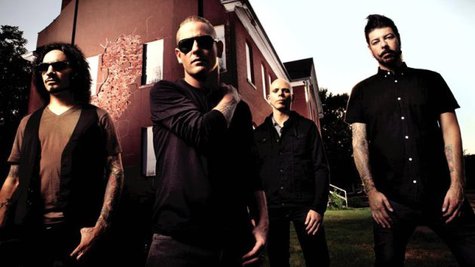 Stone Sour takes us through a barren wasteland in the new lyric video for "The Uncanny Valley," a cut from the second installment of the band's double album, House of Gold and Bones .
The four-minute clip features the song's lyrics flashing across the screen, accompanied by footage of a desert where abandoned buildings crumble and pennies rain from the sky.
While House of Gold and Bones Part 2 has been out since April, the band is still rolling out issues of its comic book mini-series based on the double album. Installment #4 of the six-issue run will be released on July 31. You can pre-order the issue, as well as the rest of the series, at DarkHorse.com .
Copyright 2013 ABC News Radio