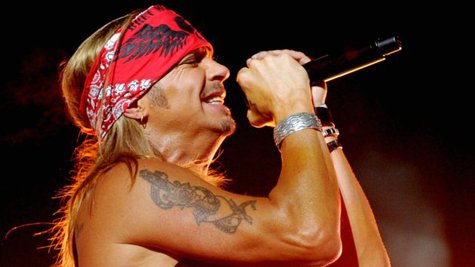 Bret Michaels had a close call with some deer on Friday morning. Celebuzz reports his tour bus struck "several deer" on its way from Abilene, Texas, to Biloxi, Mississippi, where he was set to perform.
The Poison frontman, the bus driver and his head of security suffered minor cuts and bruises. He told Celebuzz in a statement on Friday, "It is unfortunate for the deer, but thankfully due to modern RV technology and a steel firewall we are all okay. I have every intention to make tonight's show in Biloxi and the tour will continue."
Bret, who survived a brain hemorrhage, a "warning stroke" and a hole in his heart in 2010, launched the Travel Channel series Rock MY RV in May.
Copyright 2013 ABC News Radio