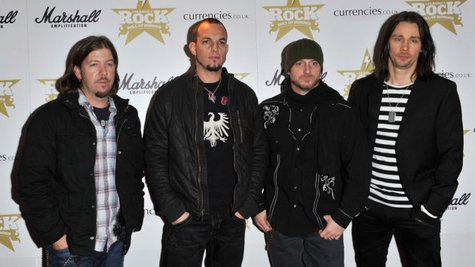 Guitarist Mark Tremonti says about five songs have been "outlined" for a new Alter Bridge album, which the band plans to record starting in late April.
He describes the material as "real fun rock/metal," telling Billboard , "We want to not be predictable; we want to make it a little surprising, and we're having fun with it."
Tremonti adds that Alter Bridge plans to wrap up recording its fourth album in the summer and begin touring in September. For the time being, he is focused on playing shows with his own band -- billed simply as Tremonti -- in support of All I Was , his first solo album.
"It's definitely keeping me on my toes, especially having to keep re-creating new sounds for each band," Tremonti says.
Copyright 2013 ABC News Radio