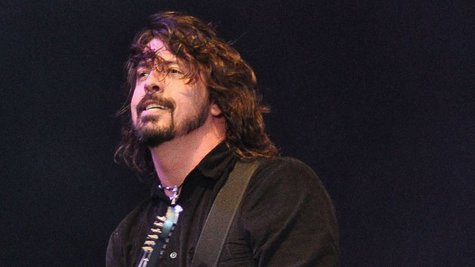 While Dave Grohl gathered an eclectic group of artists to make new music for his documentary, Sound City , there was one musical paring that he wasn't able to make happen. The Foo Fighters frontman says that he wanted to get Weezer singer Rivers Cuomo and pop icon Barry Manilow together in the studio to collaborate on a new song for the film.
"[Manilow] was the first person who said he'd do it but was the last we tracked down," he tells U.K. 's The Sun . "I was this f**king close to getting them on a record. I thought it was going to happen, it would've been f**king huge."
In other Grohl news, the singer will be performing with the Sound City Players , a band comprised of some of the artists who appear in Sound City , on Tuesday night on ABC's Jimmy Kimmel Live! Accompanying Grohl for the appearance will be all the members of the Foo Fighters , former Nirvana bassist Krist Novoselic , Queens of the Stone Age multi-instrumentalist Alain Johannes , Cheap Trick guitarist Rick Nielsen , Fear frontman Lee Ving , John Fogerty , Rick Springfield , The Wallflowers keyboardist Rami Jaffee , and violinist Jessy Greene .
Copyright 2013 ABC News Radio