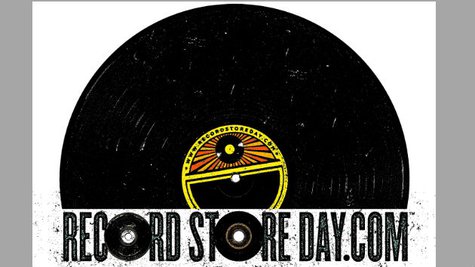 More details have been revealed about next month's Record Store Day initiative. On April 20, a massive number of artists will be releasing album reissues, new singles, and rare and unreleased materials to support local record stores.
Included in the list of upcoming releases will be a limited-edition single from The Black Keys . The seven-inch vinyl record will feature a 2002 recording of the Keys covering The Stooges 1969 track, "No Fun," along with the Stooges' original version on the other side. Iron and Wine will also offer up a special seven-inch single for Record Store Day, which will include two exclusive tracks that have yet to be named.
Avenged Sevenfold will be dropping two special releases for Record Store Day as well. The first is a 12-inch vinyl single of "Carry On," the track they wrote for the Call of Duty: Black Ops II , which will be pressed onto a picture disc sporting artwork from the video game. The second is a 12-inch vinyl LP which features audio from the band's first live concert film, Live in the LBC , as well as Diamonds in the Rough , an album of B-sides that was released back in 2008.
In addition, The White Stripes will release a reissue, a 10th anniversary edition of their fourth studio album, Elephant . According to the Third Man Records website , the double LP will feature one album on split-color black and red vinyl, while the other will be on white vinyl.
Copyright 2013 ABC News Radio