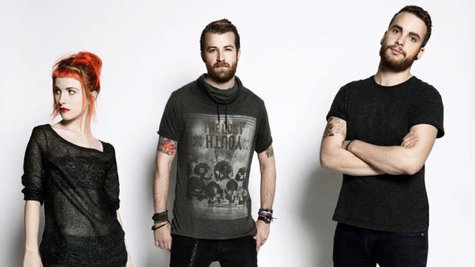 Paramore is hoping that a little of Prince 's magic will rub off on their new self-titled record. The band has recently revealed that they recorded some of their upcoming release in the same studio that Prince recorded a number of his albums between 1981 and 1987, including 1999 and Purple Rain .
"We did drums [for the album] at Sunset Sound, which is very famous, we were actually in Prince's room that he built…he lived there for I heard like two years or something," guitarist Taylor York tells Drowned in Sound . "We channeled Prince's energy!"
York adds that working in the legendary studio, as well as laying down tracks in some other places, helped inspire the band during their songwriting process. "The songs, at their core were written, but there was so much that happened in the studio," he explains. "I think it was really cool because the canvas was wide open and I felt like we had more room to explore."
In other Paramore news, frontwoman Hayley Williams is getting into the cosmetics game. The singer recently revealed that she's partnered with MAC Cosmetics to launch her own four-piece collection in her favorite color: orange.
"Orange was it for me from picking up the eyeshadow when I was 17," she tells People . "It's not a natural color, but when I wear it, people say 'It looks normal on you!'.... It matches my soul."
You'll be able to view Williams' collection at MACCosmetics.com on April 9, the same day that the band's self-titled album arrives in stores.
Copyright 2013 ABC News Radio