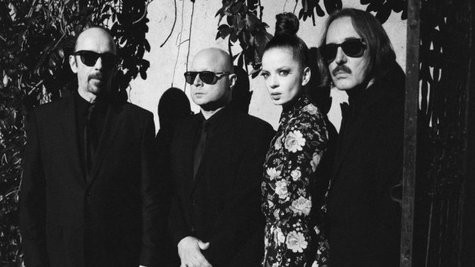 Garbage 's Shirley Manson is a big supporter of independent record stores. The singer recently posted a statement on Record Store Day's website , explaining that the experience of buying music in an actual brick-and-mortar record store is "worth protecting and fighting for."
"[Record Store Day] honors the mystery, the romance and the dying art of record making," she writes. "It promotes the belief that time spent exploring a small, lovingly curated record store, discovering artists, music and ideas can arm you against anything that ever threatens to overwhelm or engulf you."
Garbage also revealed that they'll be releasing something special for fans on Record Store Day, April 20. The band will drop a limited edition 10" vinyl record that features an original song titled "Love Like Suicide," a cover of Patti Smith 's "Because the Night" featuring the Screaming Females , and a fan-made remix of "Automatic Systematic Habit" from Garbage's latest album, Not Your Kind of People .
Copyright 2013 ABC News Radio