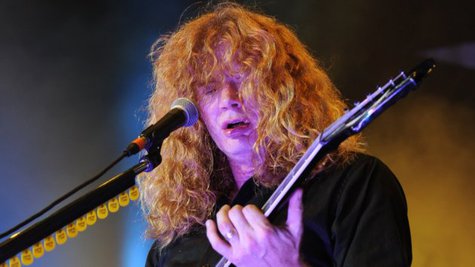 Megadeth frontman Dave Mustaine has revealed that his band has finished the recording process for its 14th studio album, Super Collider . The singer/guitarist took to his Twitter account on Wednesday to give fans the good news and point out how the number 13 keeps popping up during the album's production.
He tweeted , "More 13 weirdness…we finished the record on 31313. 13 of 14 songs used; song 13 left off. It was 13 years since we tracked [instrumental track] Silent Scorn [from 2001's The World Needs a Hero ]."
While Super Collider doesn't yet have an official release date, it is expected to arrive in stores sometime in June. The album will be the first release on Mustaine's new label, Tradecraft, through Universal Music Enterprises.
Copyright 2013 ABC News Radio