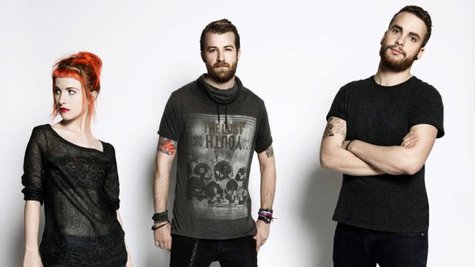 Paramore has released a lyric video for " Still Into You ," a cut from their upcoming self-titled album, due on April 9. In the four-minute clip, the song's lyrics flash across the screen while a pair of hand shadow puppets appear to sing along to the music.
You'll get your first chance to hear tracks from the Paramore's new album performed live when the band drops by ABC's Jimmy Kimmel Live! on April 11, followed by a visit to TBS' Conan on April 30. More appearances will be announced soon.
In other Paramore news, the band has scheduled the first batch of North American tour dates in support of their upcoming release. That outing kicks off on April 25 at the Bayou Music Center in Houston, Texas. Visit Paramore.net for the full itinerary.
Copyright 2013 ABC News Radio