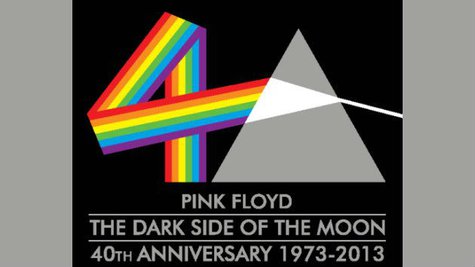 Pink Floyd is celebrating the 40th anniversary of the U.K. release of its landmark 1973 album The Dark Side of the Moon with a special online event that the band's official website is hosting this weekend . For 24 hours starting at 7:01 p.m. ET this Saturday, the album will stream in its entirety at PinkFloyd.com . At the same time, fans will be able to send messages and photos via Twitter that will affect a specially designed moon featured on the site.
The tweets, which can be sent using the hashtag #DarkSide40, will automatically cause a side of the moon depicted at PinkFloyd.com to darken. Also in conjunction with the anniversary, newly created variations on artist Storm Thorgerson 's prism design featured on The Dark Side of the Moon 's cover are being unveiled daily at the website through this Sunday. The designs eventually will be combined to form a digital poster that fans will be able to download.
Released on March 24, 1973, in the U.K. and March 1 in the U.S., The Dark Side of the Moon became Pink Floyd's first chart-topping album in the States and spent an amazing 741 weeks on the Billboard 200 from 1973 through 1988. It has sold more than 15 million copies in the U.S. alone.
Copyright 2013 ABC News Radio