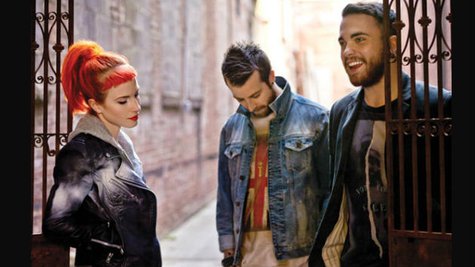 Paramore frontwoman Hayley Williams says that it was especially difficult for her to deal with the aftermath caused by former members Josh Farro and Zac Farro , who left the band in 2010 to pursue other projects.
"I know I'm a smiley person, but when I get hurt or when I get upset, I can definitely turn crazy," she tells Nylon magazine. "And I felt crazy for a while, like, 'When is this going to go away?' But it did, finally, and I'm more thankful for the good that's come out of it than I am upset about the bad that went down."
Williams adds that the departure of the Farro brothers gave the band the chance to re-examine their songwriting process and explore new creative avenues. "Writing the new record, we didn't want to go backward," she explains. "We wanted to move forward, so we made a conscious effort to do it. It felt like we were kids starting a band for the first time."
Paramore's self-titled album will arrive at all the usual outlets on April 9.
Copyright 2013 ABC News Radio