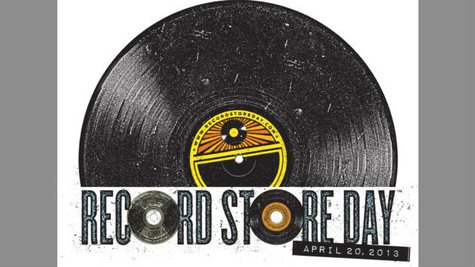 While a number of bands have already announced their plans for this year's Record Store Day initiative, the full details have now been posted online. On April 20, a massive number of artists will be releasing album reissues, new singles, and rare and unreleased materials to support local record stores.
Included in the list of releases will be a 10" vinyl record from Mumford & Sons , titled Live at Bull Moose , which features live performances of "I Will Wait," "Ghosts that We Knew," "Where Are You Now" and "Awake My Soul." Also, The Flaming Lips will be offering up a four-LP vinyl box set of their 1997 release, Zaireeka .
In addition, Lamb of God will reissue their 2000 debut album, New American Gospel , which has been out of print for about a decade. All proceeds from the release will benefit the legal defense fund of frontman Randy Blythe , who was recently acquitted of manslaughter by a Czech Republic court.
Meanwhile, Rob Zombie will be dropping a 10" vinyl single that can only be properly enjoyed when played in reverse. It will feature "Dead City Radio and the New Gods of Supertown" and "Teenage Nosferatu P***y" from his upcoming fifth solo album, Venomous Rat Regeneration Vendor .
As previously reported, special vinyl releases from The White Stripes , Soundgarden , The Black Keys , Avenged Sevenfold and R.E.M. will also be available. You can check out the full list of releases at RecordStoreDay.com .
Copyright 2013 ABC News Radio