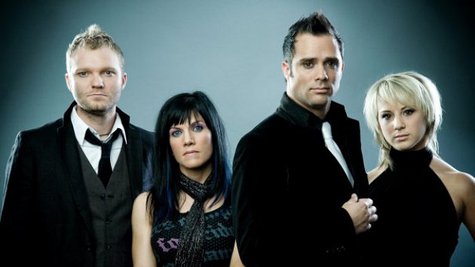 Skillet has unveiled the name and the release date for their ninth studio album. Rise will hit all the usual outlets on June 25. The upcoming concept album is a coming of age story about a "typical American teen" who is struggling to find his place in the world.
"The narrative idea happened after we had 10 or 11 of the songs chosen," said frontman/bassist John Cooper in a statement. "As we recorded them, we started to realize that there was something going on -- that the album was really telling a story. Realizing that, I knew we needed to make it as powerful as we could."
You'll get you first taste of Rise when the release's first single, "Sick of It," arrives at radio and on iTunes on April 9.
Copyright 2013 ABC News Radio