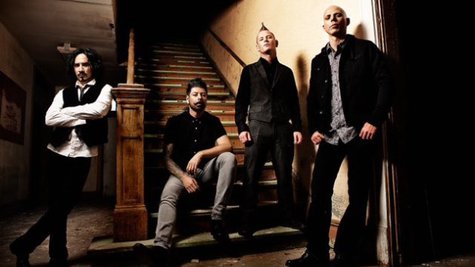 Stone Sour keeps on giving us tastes of the second installment of the band's concept double album, House of Gold and Bones Part 2 . After posting 30-second snippets of " Red City " and " Black John " on their SoundCloud page, the guys have now unveiled a full-length stream of another cut, "Gravesend," which is currently streaming at RollingStone.com .
House of Gold & Bones Part 2 will arrive in stores on April 9 and will feature 12 new tracks. In addition, starting April 17, fans will be able to get their hands on the first issue of a comic book mini-series based on the album.
In other Stone Sour news, the band will kick off the next leg of tour dates to promote House of Gold and Bones on Tuesday at the State Theatre in Portland, Maine. In This Moment and Hell or Highwater will support the band on select dates. Visit StoneSour.com for the full itinerary.
Copyright 2013 ABC News Radio