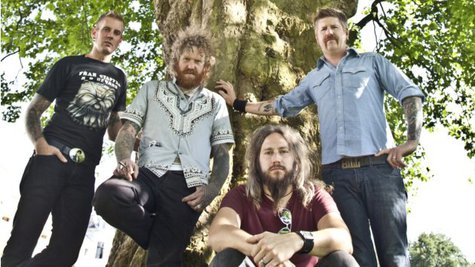 Mastodon is back in the studio working on tracks for their next album. The group delivered the good news to fans on Monday by posting a note on their Facebook page .
"For those of you who are interested, yes we have been VERY busy writing and putting songs together for the next studio Mastodon album," the band writes in a joint statement. "We are down at our space hammering out riffs that can be friends and working our fingers to the bone to put out another great album. Thank you to all our loyal fans!!!!"
Mastodon's previous release, The Hunter , made a big splash on the charts when it was released in 2011. It debuted at #10 on the Billboard 200 album chart, selling more than 39,000 in its first week, according to Nielsen Soundscan.
Copyright 2013 ABC News Radio