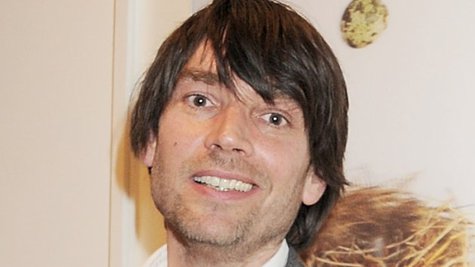 Alex James can now add filmmaker to his resume. The Blur bassist has just released a short film to celebrate the launch of Virgin Media Shorts 2013 , a short film competition in the U.K. where aspiring filmmakers can win 30,000 British pounds -- which translates to a little over $46,300 in U.S. currency -- to make a feature film.
Titled A Slice of Life , the two-minute clip features the bassist enjoying a day the Santa Monica Pier in California. After a fortune telling machine gives him the message, "life is short you must live every day like it's your last," James spends his time enjoying the sand and surf while listening to "Superordinator," a track he wrote for especially for the flick, on his headphones. The film ends with the bassist getting hit by a bus because he's distracted by his music.
"I was in LA listening to the track on my headphones," said James in a statement. "The more I listened to it, the more it chimed with the sunshine and atmosphere of the city. So I decided to make a film about being carefree and happy, with a punchline that brings it all back to earth -- the concept being life is short, but music endures."
Blur recently revealed that they are currently working on material for a new studio album.
Copyright 2013 ABC News Radio