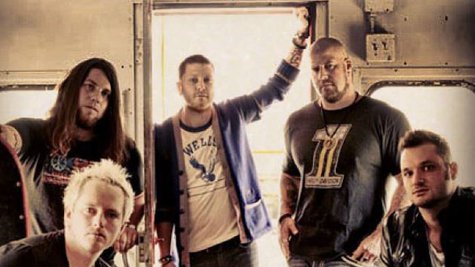 Saving Abel has signed to perform at an event aimed at reforming the U.S. electoral process. Dubbed the United We Stand Festival, the event will feature a variety of speakers and performers who will be calling for "an end to the failed status quo of the [American government's] two-party system."
In addition to a set from Saving Abel, the lineup for the event includes a performance by Golden State , as well as speeches by TV host and former politician and wrestler Jesse Ventura and former presidential candidate Ralph Nader .
The United We Stand Festival will take place on June 22 at the Verizon Arena in Little Rock, Arkansas. To see the full lineup for the event and to purchase your tickets, visit UnitedWeStandFestival.com .
Copyright 2013 ABC News Radio