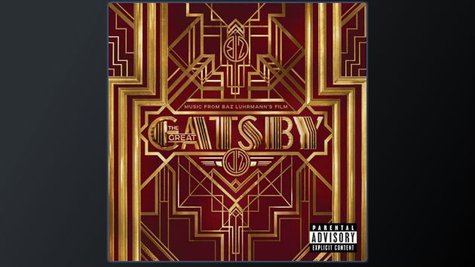 Fans aren't just crazy about The Great Gatsby movie; they're also hungry for the film's music. The soundtrack, featuring acts like Jack White , Gotye , Florence + the Machine , The xx and Lana Del Rey , has debuted at #2 on the Billboard 200 album chart with sales of 137,000 copies, according to Nielsen Soundscan.
While the compilation's first-week sales performance is impressive, it doesn't trump the initial success of the soundtrack for The Hunger Games . That album, which featured songs from The Decemberists and Arcade Fire , sold 175,000 copies and claimed the #1 spot on the tally in its first week.
In addition, The Great Gatsby soundtrack scored the top spot on Billboard 's Digital Albums chart. The set racked up 119,000 downloads its first week out, making it the largest digital sales week for a soundtrack in the chart's history.
While a limited-edition deluxe version of the film's soundtrack was recently released on LPs made of platinum and gold through White's Third Man Records, a standard vinyl version of it will be available on June 11.
Copyright 2013 ABC News Radio