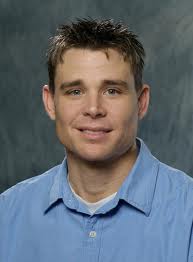 VERMILLION, SD (KWSN) –South Dakota track and field assistant coach and former Olympic pole vaulter Derek Miles was named to the U.S. Track and Field/Cross Country Coaches Association's NCAA Division II Athlete Hall of Fame on Friday. He will be inducted during a ceremony before the D-II National Championships in Pueblo, Colo., on May 22.
Miles, a native of Four Oaks, Calif., was a five time All-American in the pole vault at USD. He also qualified for the D-II National Championships in the long jump, triple jump and decathlon during his collegiate career.
After graduating from USD, Miles competed at three Olympics in the pole vault with a best finish of fourth at the Beijing Olympic Games in 2008. He also became a three-time U.S. champion and a six-time world team member with a high mark of 19 feet, 2½ inches.
Miles, who now coaches the pole vault for USD track and field, has four USD women's pole vaulters ranked in the top-30 in the nation.
Courtesy: University of South Dakota