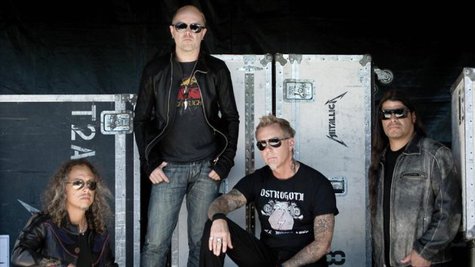 Metallica has added a special attraction to its second annual Orion Music + More festival. The group has just announced that it will offer festival-goers the chance to take in a motorcycle stunt show, featuring The Nerveless Nocks performing inside the Globe of Death.
"Watch this world-famous thrill-show family race their motorcycles within the confines of a 18-foot-tall steel ball cage," reads a statement on the festival's website . " Michelangelo and Carolina Nock along with their son Cyrus will wow audiences with their skill and bravery racing around in circles and upside down, narrowly missing one another."
The second annual Orion Music + More festival will take place June 8-9 at Belle Isle Park in Detroit. In addition to headlining sets by Metallica and Red Hot Chili Peppers , the event also includes performances from Rise Against , Deftones , Silversun Pickups , Dropkick Murphys and Foals .
Copyright 2013 ABC News Radio