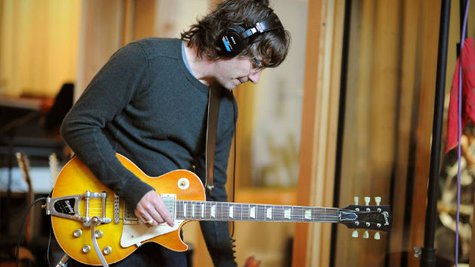 Stone Gossard is continuing to preview tracks from his upcoming second solo album, Moonlander . The Pearl Jam guitarist's latest offering is "I Don't Want to Go to Bed," which Gossard says deals with some heavy themes.
"This song came from a darker place than the other songs on the record," explains the guitarist in a statement posted on Pearl Jam's website. "In terms of the lyric, it's a straight metaphor for leave me alone, lock the door, and don't tell me what to do."
Moonlander is set to arrive in stores on June 26. You can stream "I Don't Want to Go to Bed," along with a number of other tracks from the upcoming release, at PearlJam.com/Moonlander .
Copyright 2013 ABC News Radio