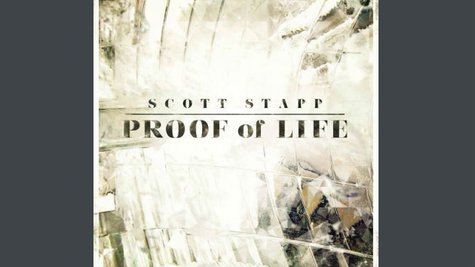 Scott Stapp went through a lot while making his recently released second solo album, Proof of Life . The Creed frontman says his struggle to overcome his drug and alcohol addiction hampered the album's songwriting process, which took seven years to complete.
"I began writing this record in 2006, 2007, but I was still in the throes of addiction," he tells ABC News Radio. "I was self-medicating and, and numbing myself. The music stopped, and as I began to come out of that hole in 2009…and that growth process began…with coming to grips with…certain things in my life that I needed to work on, that's when the palette began to form for this record."
Stapp adds collaborating with a number of his close friends on some of new cuts, including Theory of a Deadman frontman Tyler Connolly and The Exies singer Scott Stevens , helped to keep the creative juices flowing as he put together the album.
"I really got to collaborate with some real artists which I loved because everyone has their own idiosyncrasies, and their own…sensitivities," he explains. "I think once they saw that I was the same way as I approached my songwriting, nothing else mattered but the two of us in a room with our acoustic guitars just freestyling and vibing off of each other and creating and that's what it's all about for me."
Stapp is looking into launching a solo tour to promote the release sometime in 2014.
Copyright 2013 ABC News Radio