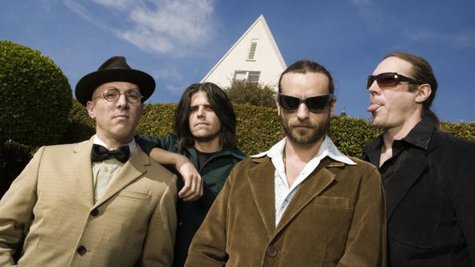 Maynard James Keenan isn't happy it's taking Tool a long time to put together their follow-up to 2006's 10,000 Days . The singer says his band mates, who write all the music to pair with his lyrics, are the main reason why it tends to take the group years to record an album.
"I wait for them to bring music to me," Keenan tells Rolling Stone . "They tend to go back over and over stuff. It's a long process. For a person like me, it can be a very tedious process."
Keenan adds his band mates have a habit of scrutinizing everything they come up with during the songwriting process, which the singer notes can be frustrating. "In some ways, they are bigger perfectionists," he explains. "They don't have to go through it 700 times. They can trust that first thought. But that's their process, so you gotta let them do it."
While Tool has been rumored to be working on the new record for months now, an album title and release date have yet to be revealed.
Copyright 2013 ABC News Radio