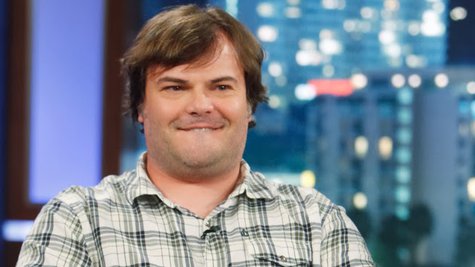 Tenacious D frontman Jack Black has secured his next acting role. Variety reports the singer has just scored a lead role in the pilot for a new HBO series, The Brink .
Black, who is also listed as a producer for the dark comedy, is slated to play "lowly Foreign Service officer" Alex Coppins, who finds himself caught up in the middle of a geopolitical crisis. The singer will star opposite Oscar winner Tim Robbins , who will play U.S. Secretary of State Walter Hollander.
Black's last acting gig was when he appeared with his buddies, Foo Fighters frontman Dave Grohl and actor Val Kilmer , on an episode of Yahoo's popular comedy web series, Ghost Ghirls . The trio portrayed the angry spirits of a fictional popular 1970s Southern country rock band, Sweetriver and the Huckleberry Dogs , that needed to finish recording their last song in order to cross over into the great beyond. Titled "Spirits of '76," the episode is broken into two parts, which you can watch at Screen.Yahoo.com .
Copyright 2013 ABC News Radio