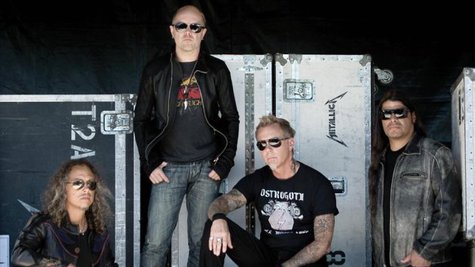 Metallica is doing something special for their upcoming European tour next year: everyone who buys tickets gets the chance to vote on the band's setlist.
"It will be pretty simple...pick up your ticket(s) online and you'll receive an e-mail shortly after with a code and a link to a site on which you may cast your ballot," writes the band in a joint statement on their website . The group adds they've included a surprise for fans who attend those gigs: a brand-new song.
"We normally play around 18 songs a night, and since we didn't want to be left out of the fun, the band also gets to vote…and we vote for a NEW SONG," reveals the band. "That leaves the other 17 slots for you to choose, so vote for all your favorites from the close to 140 songs we've recorded in our career and to make it more fun along the way, you'll be able to follow what you and your fellow fans are selecting by watching the site for continuous results."
So far, the guys have only scheduled three appearances in Germany for 2014, with more to follow in the coming months. Visit Metallica.com to check out the dates.
Copyright 2013 ABC News Radio