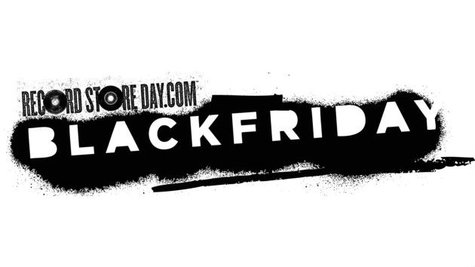 Happy Black Friday, audiophiles! While holiday shoppers will be braving the crowds to find the best deals at their local malls, today also marks the fall edition of Record Store Day. That's the day that a wide variety of artists release limited-edition album reissues, new singles and rare and unreleased material -- all on vinyl -- to support independent music retailers.
Among the many special Black Friday releases are Red Hot Chili Peppers ' I'm Beside You , a limited-edition double-disc vinyl album that includes a total of 17 cuts that were recorded during their I'm With You sessions. In addition, Nirvana will release a newly-remixed and remastered version of the band's third and final studio album, In Utero , and a four-LP vinyl box set of the soundtrack to Metallica 's 3D film, Metallica Through the Never will hit store shelves. You can also grab U2 's limited-edition 10-inch vinyl disc that features the new single "Ordinary Love" and a reworked version of "Breath," from 2009's No Line on the Horizon .
Record Store Day co-founder Michael Kurtz says he's thrilled U2 has offered some exclusive new music, especially since the band has always supported their initiative. "We went to different artists to support that idea, and U2 was the first one to come on board and say, 'Yeah, we wanna support mom-and-pop stores,' he tells ABC News Radio. "They did the very first one, and now we are full circle and they're doing the major one this year."
Kurtz adds his Record Store Day campaign has become quite popular over the last few years, noting he's seen an increase in the number of record stores popping up around the country. "Over 300 new record stores have opened in the last three years, which is fantastic news for our community," Kurtz says. "Business is booming, we're doing great, we're connecting with music fans just like we used to back in the glory days, the 70s and 80s, so it's real exciting."
Other interesting Record Store Day exclusives include Rush 's 10" vinyl picture disc that features a live and studio version of "The Garden," the last song from their latest release, 2012's Clockwork Angels ; and Silversun Pickups ' 10" vinyl single, which includes the new track "Let It Decay" and a previously-unreleased B-side, "Working Title," that was recorded during their sessions for 2012's Neck of the Woods . In addition, Band of Horses will release a 7" vinyl single featuring two acoustic tracks recorded live at the Ryman Auditorium in Nashville, TN.
Visit RecordStoreDay.com to check out the complete list of exclusive releases.
Copyright 2013 ABC News Radio