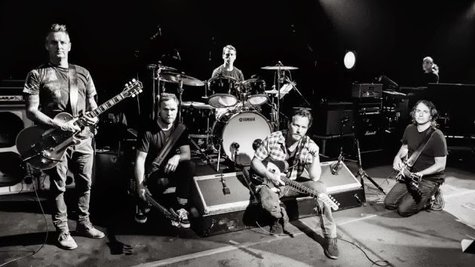 Pearl Jam is ready for you to check out another song from the group's tenth studio album, Lightning Bolt .
After posting full-length videos of " Mind Your Manners " and " Sirens ," and including clips of "Lightning Bolt," "Future Days" and "Getaway" in a new short film , the band is now offering a brief taste of another cut, "Let the Records Play."
Titled "Hatchet," the nearly one-minute clip features a snippet of the track, along with footage of frontman Eddie Vedder throwing an axe at a wooden target with a bullseye painted on it.
Lightning Bolt will arrive in stores on October 15. You'll get your chance to hear the new songs performed live when the band heads out on a North American tour this fall. That trek begins on October 11 at the Consol Energy Center in Pittsburgh, PA.
Copyright 2013 ABC News Radio