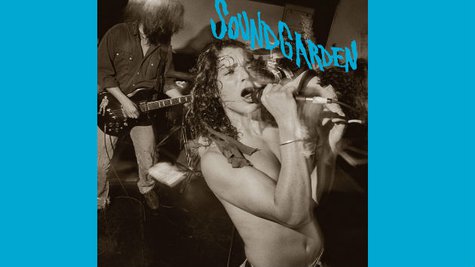 Here's a special treat for Soundgarden fans: the group's first record label, Sub Pop Records, has announced they'll be reissuing the band's long-out-of-print 1990 compilation Screaming Life / Fopp .
The remastered set, which is comprised of Soundgarden's first two EPs, includes the original ten tracks and "Sub Pop Rock City," a cut that was originally featured on 1988's Sub Pop 200 compilation.
To celebrate the upcoming release, Sub Pop has posted a video for "Nothing to Say" on their YouTube channel. The four-minute clip features a stream of the track, along with footage of a man rummaging through a number of old press clippings from Soundgarden's file at Sub Pop Records.
Screaming Life / Fopp will be available at all the usual digital outlets and on vinyl starting November 26. Here's the track list:
"Hunted Down"
"Entering"
"Tears to Forget"
"Nothing to Say"
"Little Joe"
"Hand of God"
"Sub Pop Rock City"
"Fopp"
"Fopp" (F**ked Up Heavy Dub Mix)
"Kingdom of Come"
"Swallow My Pride"
Copyright 2013 ABC News Radio