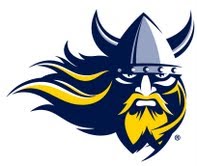 BEAVERTON, Ore. (KWSN) – Augustana men's basketball opens the 2013-14 season ranked No. 22 in the Division II Bulletin Preseason Top-25 Poll.
The Vikings are one of three teams from the NSIC listed on the preseason poll. Minnesota State is ranked eighth and Winona State 25th.
Augustana opens the 2013-14 season with an exhibition game against the University of Arizona on Oct. 28 in Tucson, Ariz. The Vikings will take on the Wildcats in an exhibition contest for the third time since 2009-10.
The Vikings will play three exhibition contests this season, including hosting St. Olaf College on Nov. 1, and traveling to Ames, Iowa to take on Iowa State on Nov. 3.
Augustana opens the regular season Nov. 9-10, participating in the Sanford Pentagon Basketball Showcase. The showcase features Augustana, Northern State, Central Missouri and Missouri Western State. The Vikings will take on Missouri Western State on Saturday and Central Missouri on Sunday.
Augustana made its 11th appearance in the NCAA Tournament in 2012-13 and finished the season 22-9. The Vikings finished third in the NSIC with a 15-7 mark in the league.
Courtesy of Augustana College