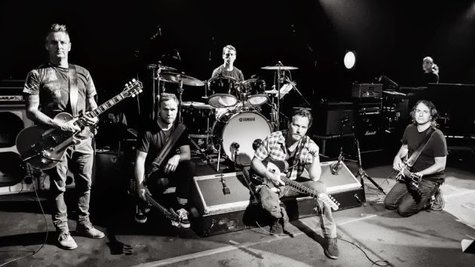 This year's World Series is offering a special treat for baseball fans that also love the music of Pearl Jam . Thanks to a partnership between Fox Sports and the band, a wide variety of Pearl Jam's tunes will be heard during the Fox network's coverage of the sporting event, set to air October 23-31.
"There was a period of time when we didn't license much music," Pearl Jam manager Kelly Curtis tells Billboard . "But for the past many years, we consider licensing requests using the same criteria we do for everything else: Do we like it? Would the fans like it? Does it provide a different forum for fans to hear the music? Is it something we can get behind? The band loves baseball, so this one was a no-brainer."
A total of 48 Pearl Jam tracks will be featured in music beds, opening teases, commercial bumpers and montages during the World Series games, including all 12 songs from their upcoming album Lightning Bolt , due on October 15. Other songs fans can expect to hear during the broadcasts include "Animal," "Better Man," "Black," "Blood," "Corduroy," "Daughter" and "Even Flow."
Pearl Jam recently kicked off a North American tour to promote Lightning Bolt . To see the full list of dates, visit PearlJam.com .
Copyright 2013 ABC News Radio