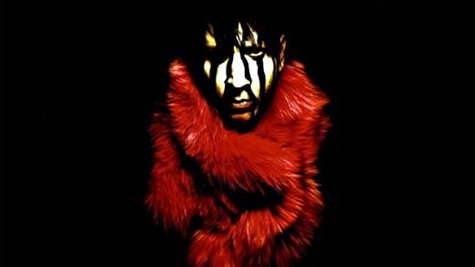 Marilyn Manson is headed to Neverland. The singer is set to join the cast of ABC's Once Upon a Time , where he'll be providing the voice for Shadow, an evil character who's mostly interested in "kidnapping and soul-stealing," reports Rolling Stone . While Shadow has appeared on the program several times in the past, the upcoming episodes will be the first time we will hear him speak.
"We've always been enormous fans of Marilyn Manson," show creators and executive producers Eddy Kitsis and Adam Horowitz tell the magazine. "We wanted to cast someone with the vocal ability to make our skin crawl."
Manson is no stranger to acting: he previously appeared on the silver screen in 1997's Lost Highway , 1999's Jawbreaker and 2003's Party Monster . The singer also made an appearance on a recent season of Showtime's Californication .
While an official air date for Manson's first episode voicing Shadow has yet to be revealed, you can expect to hear him on the program sometime next month. Once upon a Time airs Sundays at 8 p.m. ET/7 p.m. CT on ABC.
Copyright 2013 ABC News Radio