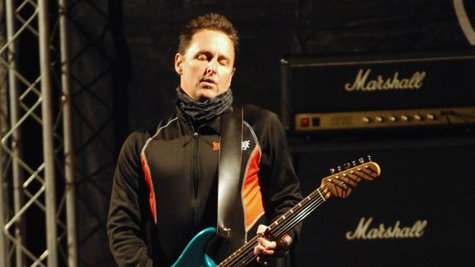 It's been 26 years since Pearl Jam 's Mike McCready was diagnosed with Crohn's disease, a form of inflammatory bowel disease . Clearly, he hasn't let the condition stop him. On Tuesday's Good Morning America , the guitarist said he has a few methods to help him cope.
"I have Crohn's Disease and that's something that has shadowed my existence since I was 21. You just gotta keep going on," McCready told ABC's Josh Elliott . " I've gotta keep being able to create. I've gotta be able to work out. I'm gotta be able to talk to other people that have it."
McCready also leans on his Pearl Jam bandmates for support. "We're all brothers first, I think, and businessmen and friends and we love each other," he explained. "And we fight and we have problems, but we respect each other enough hopefully that we confront each other on issues."
Copyright 2013 ABC News Radio