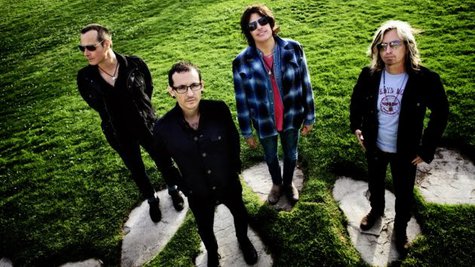 Here's your chance to check out Stone Temple Pilots with Chester Bennington live -- and you don't even need to buy a ticket. The group has teamed up with EVNTLIVE to offer a free webcast of their upcoming concert at the Hard Rock Live in Biloxi, Mississippi on November 1.
The show will feature the guys performing cuts from their recently released debut EP, High Rise , as well as a collection of STP's biggest hits.
You can join the audience online for the concert by reserving your free online ticket at EVNTLIVE.com . The show begins at 8:00 p.m. CT. Following the live event, the show will be available for viewing the next day at 10 a.m. and 3 p.m. CT.
Copyright 2013 ABC News Radio