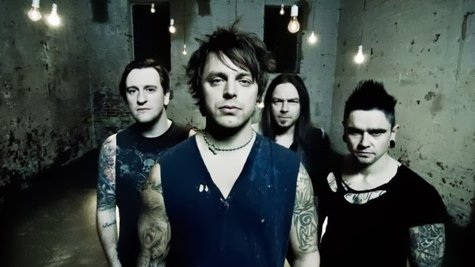 Bullet for My Valentine fans can expect the band to head for familiar territory on their next studio album. Drummer Michael "Moose" Thomas says the band has already begun working on the follow-up to Temper Temper , and it will sound more like their earlier work.
"[It] is completely different from Temper Temper …it's definitely more of a step towards our first two records," he tells Billboard . "We always like to keep changing our records and our sounds and stuff. I think you have to change, otherwise it gets boring for us and the fans get bored. We just want to keep changing and get to another level each time out."
While a title and release date for the album has yet to be announced, the band is expected to head into the studio to begin recording sometime next month.
Copyright 2013 ABC News Radio