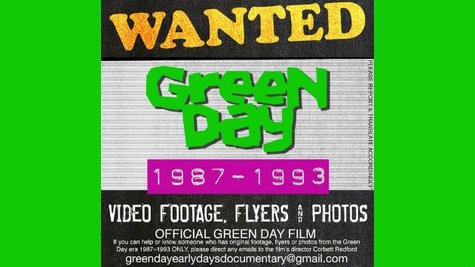 Green Day has just announced they're working on a new documentary which will focus on the group's early years, and they're asking fans to raid their archives to contribute to the project. The guys posted a note on their website on Tuesday calling for anyone who has original video footage, flyers, photos and/or audio of the group between the years of 1987 and 1993.
If you've got what they're looking for and want your stuff to be considered for the upcoming flick, contact the film's director, Corbett Redford , at greendayearlydaysdocumentary@gmail.com.
A title and release date for the documentary have yet to be revealed.
Copyright 2013 ABC News Radio