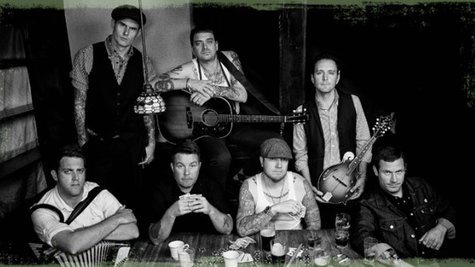 Boston's Dropkick Murphys will be performing for their hometown fans before Game 6 of the World Series in Boston's Fenway Park tonight. The band with perform both the national anthem and their own local anthem, "I'm Shipping up to Boston," before the game between the hometown Red Sox and the St. Louis Cardinals.
The band has long had a relationship with Bosox. Their rendition of the turn-of-the-century Red Sox rally song "Tessie" became the theme song for the team's 2004 World Series win, and the band has made numerous appearances at Red Sox games. In fact, they played earlier this month at the clinching game of the American League Championship Series.
One might even say that Dropkick Murphys are something of a good-luck charm for the Red Sox, who have a perfect record in games when the band has appeared. The Red Sox are one win away from a championship.
Copyright 2013 ABC News Radio