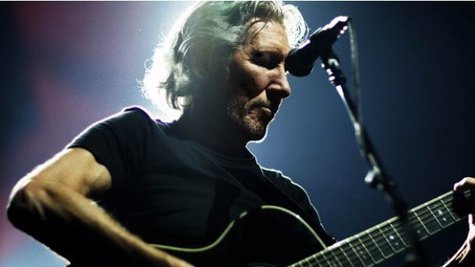 Happy Birthday wishes go out to Roger Waters , who turned 70 today. The singer/bassist helped found Pink Floyd in 1965, and went on to become the band's driving creative force after original frontman Syd Barrett 's struggle with drugs and mental illness forced his departure from the group.
As Pink Floyd's main songwriter and co-lead singer, Waters helped create some of the most enduring and successful albums in rock history, including 1973's The Dark Side of the Moon , 1975's Wish You Were Here and 1979's The Wall . Among the many classic tunes Roger or co-wrote are "Money," "Us and Them," "Wish You Were Here," "Have a Cigar," "Another Brick in the Wall," "Comfortably Numb" and "Run Like Hell." Eventually, a creative rift between Waters and his band mates led to him leaving Pink Floyd in 1985.
Since then, Waters has released a handful and generally well-received solo albums, including The Pros and Cons of Hitchhiking and Radio K.A.O.S. His most recent album, Ca Ira , came out in 2005 and was the soundtrack to an opera he composed of the same name.
During the last few years, Waters has been performing The Wall in stadiums and arenas around the world. The massive multimedia production has been consistently one of the biggest concert draws.
Waters also is an outspoken peace advocate, and recently has created some controversy with his harsh statements criticizing the Israel government for their treatment of Palestinians.
Roger currently is touring Europe with The Wall Live trek. The outing visits Dusseldorf, Germany, tonight and winds down with a September 21 show in Paris.
Copyright 2013 ABC News Radio