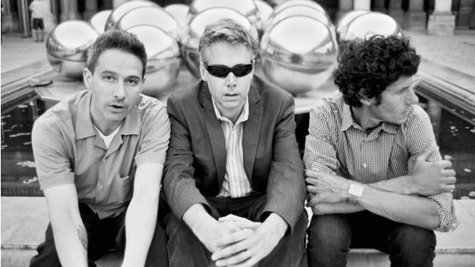 It was a mixed ruling for the Beastie Boys in court on Tuesday as a federal judge allowed two of six copyright infringement claims against the Beasties to move forward, while dismissing four others.
The suit involves six samples of songs by '80s go-go band Trouble Funk used on various tracks on the Beasties' 1986 long-playing debut License to Ill and their 1989 classic Paul's Boutique . Lawyers for the Beasties had been seeking to have all the claims by TufAmerica, which holds the copyright on the Trouble Funk material, dismissed.
But a federal district court judge in New York found enough merit in two of the claims to allow those to proceed. The two in question involve the Beastie's sample of the title phrase of Trouble Funk's "Say What" in their track "Shadrack" and the Beastie's use of a three-second "distinctive orchestral sequence" from Trouble Funk's "Let's Get Small" in the Beastie's track "Hold It Now Hit It." TufAmerica's suit over those samples can now move forward.
In the other instances, the court concluded that the given Trouble Funk samples were not of sufficient quantitative or qualitative significance to the original song to "plausibly give rise to an entitlement to relief" for copyright infringement.
Copyright 2013 ABC News Radio