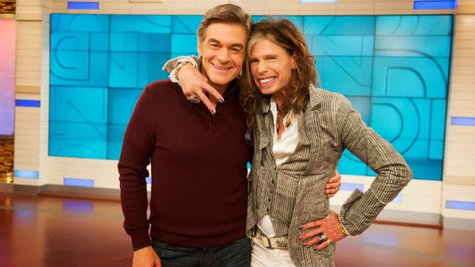 Steven Tyler will make an appearance on Tuesday's episode of The Dr. Oz Show to discuss his past struggles with substance abuse.
In a preview clip posted on Entertainment Tonight 's website , the Aerosmith frontman tells Dr. Mehmet Oz , "My sobriety cost me nothing less than everything. I lost everything." He explains, "It's serious when you lose your kids, your children, your wife, your band, your job and you'll never understand why because you're an addict. You can't figure that out."
Tyler reportedly opens up to Dr. Oz about how his addiction issues affected his children. He says, "Two of them never saw me high until about seven years ago. I had a bunch of operations and simply didn't follow my program and I kept the drugs by the side of my bed, so I just did more instead of doing what was prescribed."
Check your local listings to find out when the episode of The Dr. Oz Show featuring Tyler will air in your market.
Copyright 2013 ABC News Radio